Are you tired of looking at dull, scratched, or damaged hardwood floors in your home or business? If so, it may be time to consider hardwood floor refinishing. Refinishing can give your floors a new lease on life, restoring their beauty and extending their lifespan.
At Matt's Professional Flooring, we offer expert hardwood floor refinishing services in Baltimore and the surrounding areas. With our years of experience, state-of-the-art equipment, and commitment to customer satisfaction, we can transform your floors and make them look like new again.
Refinishing Hardwood Floors: Get Back That Original Shine
The hardwood floor is often painted or refurbished to make it unique and beautiful. We can achieve anything your imagination allows us to achieve. When you have seen signs of deterioration on your floor and want a fresh look, then Matt's Professional Flooring provides refinishing services to help you replace a floor with an affordable replacement. It starts with cleaning up all the damaged su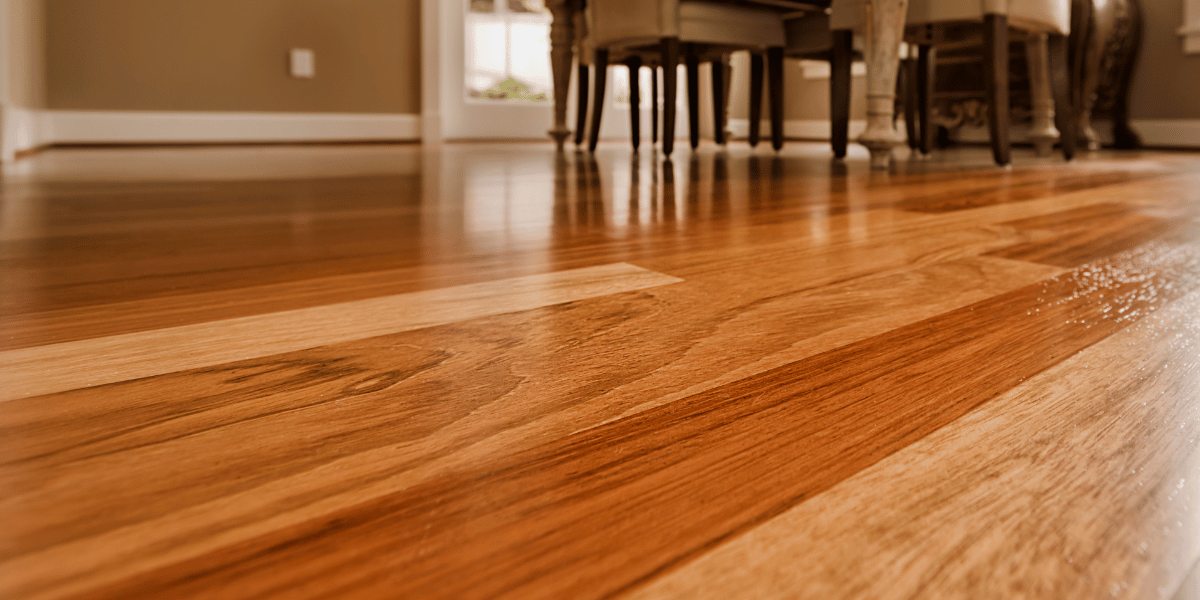 rfaces on the floor and preparing the surfaces to be covered with sand. When floors are ready, almost anything will be applied to give them a completely new appearance, and we can even add some new finishing touches.
Refinishing vs. Resurfacing Hardwood Floors
We can repair and completely replace damaged hardwood flooring for you, from scratched boards and uneven surfaces to new carpets. Typically, we trimmed the wood floorboards in one layer and sanded them to a clean white color. While this service can cost much more money and time and be more expensive than resurfacing the carpet, it is much cheaper than replacing your whole house or flooring and is the most cost-effective option you can take.
Buffing and Coating Hardwood Floors | Hand Scraping and Distressing
Hardwood flooring refinishing is a great solution to make your floors appear completely different and without breaking the bank. Refinishing is because the technique involves modifying the hardwood floors you're already storing in the home rather than acquiring new materials.
Increasing the Value and Look of Your Home
When it comes to restoring the beauty and value of your hardwood floors, resurfacing and refinishing are two options that can make a significant difference. By removing scratches, dents, and other imperfections, both processes can help restore the original beauty and luster of your floors.
Refinishing can be especially effective in improving the look and value of your home. In fact, according to the same study by the National Wood Flooring Association, refinishing hardwood floors can provide a return on investment of up to 100%. This means that you can recoup the cost of refinishing your floors when you sell your home, and potentially even make a profit.
Additionally, refinishing or resurfacing your hardwood floors can give your home a fresh and updated look, without the need for expensive renovations or remodeling. It's a cost-effective way to breathe new life into your home and make it more attractive to potential buyers.
Why Choose Matt's Professional Flooring for Your Hardwood Refinishing Needs?
There are many reasons why you should choose Matt's Pro Flooring for your hardwood floor refinishing needs in Baltimore:
Experience: Our team has years of experience in hardwood refinishing, and we know how to get the job done right.

Quality: We use the latest techniques and equipment to ensure that your floors are restored to their original beauty and quality.

Customer satisfaction: We are committed to customer satisfaction and will work with you to ensure you are happy with the results.

Affordable: We offer competitive pricing for our hardwood refinishing services, making it an affordable option for homeowners and businesses.
Our Hardwood Floor Refinishing Process
At Matt's Flooring, we follow a detailed process to ensure that your hardwood floors are restored to their original beauty and smooth caliber:
Evaluation: We will evaluate the condition of your floors and determine the best course of action.

Sanding: We will use state-of-the-art sanding equipment to remove the old finish and any surface damage.

Staining: If desired, we will apply a stain to give your floors a new look.

Finishing: We will apply a high-quality finish to protect your floors and give them a beautiful shine.

Cleanup: We will clean up the area and ensure your floors are ready for use
Serving the Baltimore, MD Area
Matt's Professional Flooring has been serving the Baltimore md area for many years, providing high-quality flooring services to residential and commercial customers alike. As a locally-owned and operated business, we understand the unique flooring needs of our community and are committed to delivering exceptional service to our customers.
Over the years, we have built a well-known reputation for our expertise in hardwood floor refinishing, installation, repair, and restoration. Our team of skilled professionals is dedicated to providing top-notch service, using the latest techniques and technology to ensure that your floors look and perform their best.
We take pride in our work and strive for customer satisfaction with every project we undertake. Our commitment to excellence has earned us a loyal customer base and many positive reviews and testimonials from satisfied clients. We believe that our reputation speaks for itself and are proud to be a trusted and respected name in the Baltimore flooring industry.
Whether you need hardwood floor refinishing, carpet cleaning, tile and grout cleaning, or any other flooring-related service, we are here to help. Our team of experts has the knowledge and experience to handle any flooring project, big or small, and will work with you every step of the way to ensure that your vision becomes a reality.
At Matt's Professional Flooring, we are dedicated to providing exceptional service and delivering the best results possible. We believe that our commitment to quality and customer satisfaction is what sets us apart from the competition and has helped us build our reputation as one of the best flooring companies in Baltimore.
Get Started with Hardwood Floor Refinishing in Baltimore Today
Don't wait any longer to revive your hardwood floors. Contact Matt's Professional Flooring today to schedule your hardwood floor refinishing service in Baltimore. We offer free consultations and a free estimate, so you can get an idea of the cost and timeline for your project. Trust us to make your floors look like new again.